As our client, you will have a team of highly qualified professionals working for you to provide you with the best coverage for you, your family, or your business. Building a long-lasting relationship with our clients is our number one priority.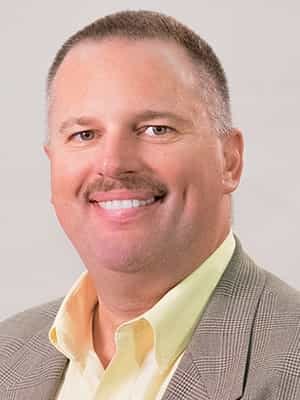 Mike Thomas
Producer
Mike is the agency principal and brings almost 30 years of experience in the insurance industry. He is a proud graduate of DeMatha Catholic High School. Mike is also an avid Terps fan, having graduated from the University of Maryland with a BS degree in Accounting.
He enjoys golf, deep creek lake, boating, and is the Co-Founder of For The Kids, Inc., a charitable organization supporting local children suffering from a serious illness and in need of financial support. He is an active member of the Knights of Columbus, Crofton Chamber of Commerce Member, school board member of School of the Incarnation, Financial Council Member of St. Elizabeth Ann Seton Church, long time coach of Crofton Athletic Council, and active supporter of DeMatha Alumni Association.
Every December, Mike can be seen donating his time at area schools and churches dressed as "Santa." He and his wife of 30 years have two kids, one is a former US Marine working with an electrical contractor and the other who is a University of Minnesota Golden Gopher. They are also the proud parents of a spoiled labradoodle, Finnegan.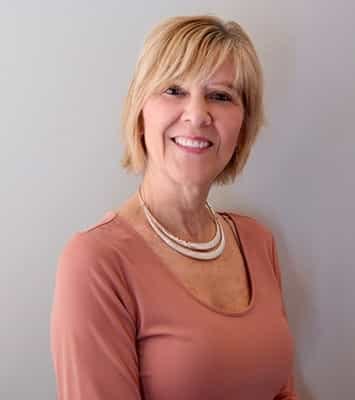 Gloria Santarpia
Producer/CSR
Gloria joined Lighthouse Insurance Services in 2015. She is a licensed agent for both property and casualty and life and health. She brings over 30 years of valuable experience to our agency.
Gloria was born and raised on the Canadian border in Northern Maine and has lived in Maryland since 1980. She is married with three children, her eldest daughter, Alyssa, living in Chicago, her second eldest daughter, Samantha, in her final year of college, and her youngest son, Andrew, currently active military in the US Marine Corp.
Gloria is a lifelong runner and previously spent many years as a competitive runner. She also loves biking, the great outdoors, and spending time with her family.
Bambi Lyberger
Customer Service Representative
I have been in the insurance business for over 30 years. I enjoy developing a personal relationship with our clients that is based on trust and expertise. I was born and raised in Severna Park. Currently, I reside in Arnold with my significant other.
I have been racing corvettes for 30 years. I hold many records and still to this day can take apart and put back together with a car which makes for very interesting conversation. My hobbies, other than racing, include shopping, gardening, and shooting pool.
Brandon Baily, CIC
Producer
Brandon joined Lighthouse Insurance Services in 2022. He is a licensed agent for property & casualty as well as life insurance. Brandon began his insurance career in 2009, working for an independent agency, and has been a Certified Insurance Counselor since 2018.
Brandon was born in Washington D.C. and was raised in Montgomery County, MD. He graduated with a Bachelors Degree in Economics from the University of Maryland, College Park in 2005. He currently resides on Maryland's Eastern Shore with his wife Jaclyn and his two children Lyla & Liam. In his free time he enjoys traveling with his family, especially to the Florida Keys, as well as boating & fishing on the Chesapeake Bay.
Scott Carpenter
CSR/Producer
Scott started with our agency in September of 2022 after a long and prosperous career with his dad, Gary, at a successful State Farm agency in Crofton. He is ready to help our clients and continue his top-notch service.
Scott was born and raised in Crofton and has worked in the insurance industry for 27 years. He truly loves this community and watching it change and grow. He has a daughter who is a Junior at Crofton high school and a daughter that is starting 6th grade at Crofton middle school. He also has 4 bonus daughters that are a blessing to be around, 2 bonus sons that are a blast to be around, and 3 bonus grandchildren that are the most precious things in the world. He enjoys all sports and loves quiet nights at home with a board game and family time. His favorite quote is "The little things in life are what matter the most".
Finnegan
Office Mascot
Meet our MVP of Lighthouse Insurance Services. I am the best customer greeter and bring smiles to everyone's faces!
Alan Bell
In Memoriam
We lost our friend and co-worker 5/22/22 after a long health battle. He loved working with our clients and really had a passion for insurance. We will miss him but he will always be fondly remembered as part of our family here at Lighthouse Insurance.